PMC scam: Accused Wadhwan family enjoyed hyper luxury life at cost of investors thousands of crores
6th October 2019
New Delhi: Enforcement Directorate (ED) on Saturday, Housing Development and Infrastructure Ltd. (HDIL) Vice-Chairman and MD Sarang alias Sunny Wadhawan's private aircraft was attached. The ED also attached Wadhawan's jewelery worth a total of Rs 60 crore, including a diamond ring worth Rs 15 crore in the Punjab and Maharashtra Co-operative Bank (PMC Bank) money laundering case. ED officials have come to know that Sunny also has a yacht lying on the Maldives beach. The process of confiscation of this yacht has also started. On one hand, there is the future of 17 million customers of PMC Bank, on the other hand you will be surprised to know the past of the Wadhawan family.
No birthday party this time
Sarang Wadhawan also had his 42nd birthday on Saturday. However, this time there was not a Shaano-Shaukat party as it used to be on every birthday and the glamor of Bollywood star's presence. This time, instead of the birthday party's explosion-quartet, Sarang was surrounded by policemen. A day earlier on Friday, real estate sector businessman and Sunny's father Rakesh Wadhawan was also arrested on charges of cheating, criminal conspiracy and criminal breach of financial irregularities in PMC.The Wadhawan family's grandeur is mind blowing
Wadhawan has his own aircraft, plush yachts for weekly parties, a full fleet of expensive cars, a bodyguard of gunmen, Alibaug, Lonavala, Dubai, the US, England, Canada and other bungalows.
The story begins in the mid-1990s
Its story begins in the mid-1990s when the Maharashtra government passed the Slum Rehabilitation Act (SRA). At that time, a small non-banking housing finance company (NBFC), Dewan Housing Finance Ltd. Owners of father-son Rakesh and Sunny Wadhawan took full advantage of this law. He launched SRA projects with people like Vasai-Virar's powerful personality Jayendra 'Bhai' Thakur.
Rakesh Wadhawan became billionaire in 2009
Rakesh founded HDIL in 1996 and by 2009, he was on the billionaire list with an estimated net worth of $ 1.6 billion. Then she was 57 years old. The same company was restructured in which Rakesh and Sunny retained the responsibility of HDI while Rakesh's brother Rajesh and his sons – Kapil and Dheeraj 'Baba' Dewan took over the responsibility of DHFL. The Wadhavan family does not publicly write their surname Wadhavan as 'Diwan'.
'elite Mumbai' thronged Birthday party
It is said that during the first birthday party of daughter Sara in 2007, Sunny and her wife Anu organized a Chinese circus in which the feats were also enjoyed by many Bollywood celebrities. Shah Rukh Khan was joined by son Aryan, Malaika Arora with Arbaaz Khan and Arhan, Seema and Sohail Khan with Nirwan, Susain Khan with his son Hridhaan Roshan. Apart from them, the circus was enjoyed by many of Mumbai's elite community, including Sanjay and Maheep Kapoor, Maureen and Celina Wadia. Not only cakes were cut in the birthday, but a 'club area' was made for the party of elders. This was neither the first nor the last blinding event from Diwan. The internet is replete with pictures of celebrities having fun at Dewan's parties. Sunny and Anu had a wonderful Christmas party in 2018 itself, while HDI had been getting increasingly decaying over the years.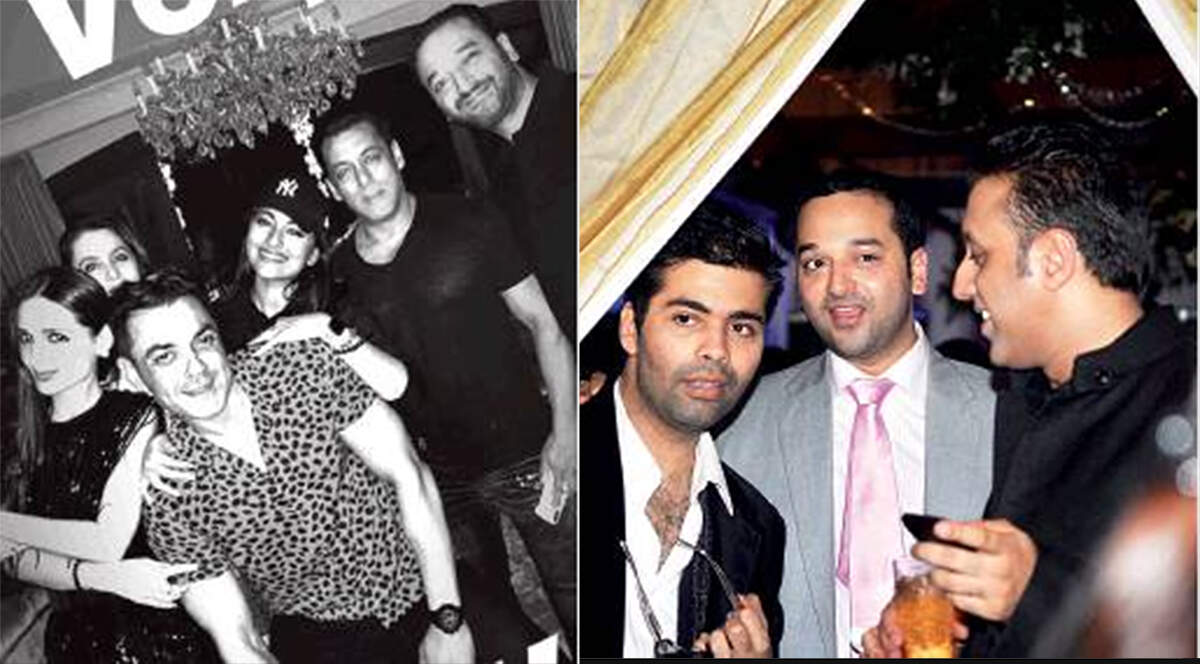 Stars started deteriorating since 2013
A source said, 'His star began to fade around 2013 when Mumbai International Airport (MIAL) Ltd. HDL withdraws contract for redevelopment of slums around the airport. After that, the government changed at the Center in 2014. Then came the economic slowdown and the cash crisis. In the backdrop of all this, the already ravaged HDIL went absolutely awry.
Israel, D. Bodyguards of Africa, Russia
Sources reveal that the Wadhawan family is addicted to glitter. A source said, 'Baba Diwan must have been seen by everyone in the luxury car Hummer near Bandra. When he passed, he is followed by a fleet of cars which carry his Israeli bodyguards. ' Rakesh and Sunny's bodigards are from South Africa and Russia. Sunny's children do not go anywhere without a security squad. When he joined the party of a classmate (classmate), his guard first inspected the spot.
Large fleet of luxury cars
According to a report, Sunny's fleet of cars in 2008 consisted of a Land Rover, a Bantley, two Rolls-Royce – the Phantom and the D8 coupe – a Lamborghini, a Porsche and a Ferrari F430 Modena. Not only this, the underground car parking of the Union Park bungalow situated in Khar, Wadhawan, does not know what other cars were. Interestingly, Wadhawan's bungalow is designed by actress and writer Twinkle Khanna who is considered to be Anu Dewan's closest friend.